Cooking Classes
COVID-19 Update on Classes
We are working on releasing new online classes! These will be the official PCRM Food for Life classes which include nutrition and cooking! Check back soon for details or join our FB live event on May 14th to hear more.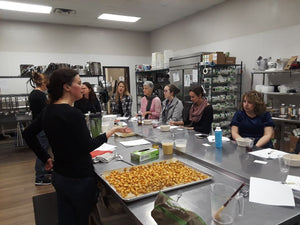 Fun, interactive, AND educational
Annette & Marianne will walk you through the ingredients, techniques, and processes behind great-tasting, plant-based creations.
Class size is limited to 10 - so we'll have plenty of time to answer all your questions!